Arkiv for: november 6th, 2018
Et lite raskt innlegg fra meg tirsdagskvelden. Vil bare få takke alle som tar turen innom bloggen min. Jeg er nå nummer 1 :) :) :) på listen til bloggnorge og det takket være dere. Tusen, tusen takk!
Når jeg først er i gang tenkte jeg at jeg kanskje kunne spørre dere om råd. Jeg har liggende dette garnet som jeg har lyst til å strikke en ID cardigan til med.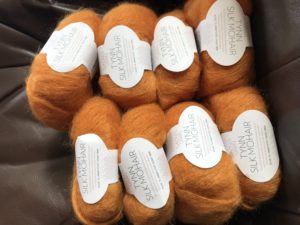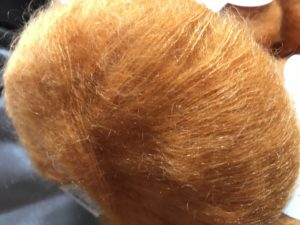 Det er Tynn silk mohair fra Sandnes garn farge 2727
Jeg trenger da en tråd nr 2. Gjerne en silkeblanding med ca 210 meter pr 50 gr.  Noen som har noen forslag? Tenker meg en som er en bitteliten nyanse mørkere.  Håper å høre fra dere, med eller uten tips.
Nytt innlegg kommer om ikke så lenge. Ønsker dere alle en fortsatt fin kveld.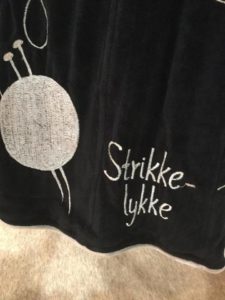 Here is the english version.
A little quick post from me this Tuesday evening. Just want to thank everyone who have been visiting my blog. I am now number 1 :) :) :) on the bloggnorge list and thats thanks to you. Thank you very, very much!
I thought maybe I could ask for your your advice. I have  this yarn that I want to knit an ID cardigan with.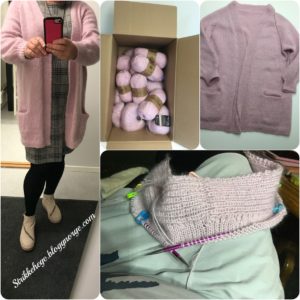 This is my first ID cardingan, and i just have to knit one more, et least. 
This is Thin silk mohair from Sandnes yarn color 2727, about 212 meters pr 25 grams of yarn 
I need a thread No. 2. A silk blended mix with  about 210 meters per 50 grams would have been perfect. Does anybody have any suggestions? I think maybe a yarn in a tiny shade darker would have been perfect.. Hope to hear from you, with or without suggestions. Wish you all a happy evening. :)
Annonser
---