Arkiv for: desember 31st, 2018
Hei og vel overstått jul til dere alle. Vi har hatt en stille og rolig romjul, jeg jobbet torsdag og fredag ellers har det bare vært late dager. Det er også deilig en gang i blant.
Hi hope you all had a nice christmas. We have had some lazy days, I was working thursday and frida. Lazy days are welcome now and then.
Nå er jeg endelig ferdig med den siste Setesdalsgenseren. Ble det i går. Jammen er det mye jobb å montere, kjenner det mest sannsynlig blir en stund til jeg strikker en slik igjen.
I am finally finished the last Setesdalsweater. I finished yesterday.  It is a lot of work to assembly this one. I think that I will wait some time before making one more :)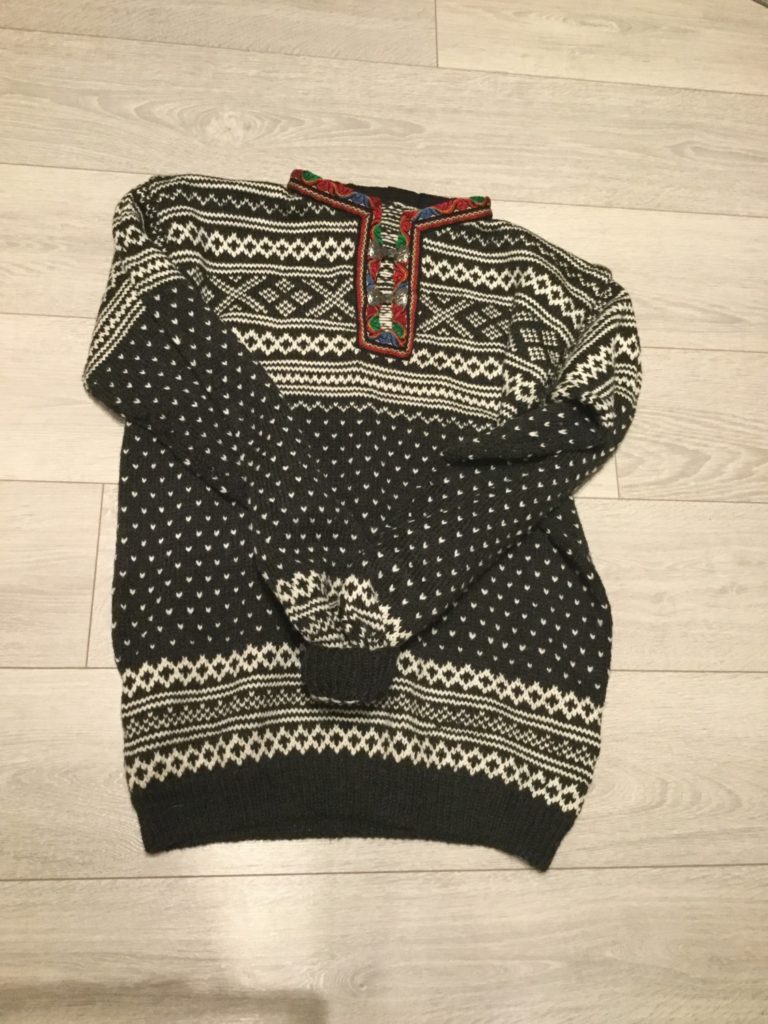 Så blir det spennende å se på reaksjonen til mottaker når den skal overrekkes på onsdag. Da kommer Kristine hit med sin kjæreste. Vi har bare såvidt møtt Martin i sommer, så vi gleder oss til å bli kjent med han.
Looking forward to see the what Martin says. Martin is our daughters boyfriend. We met him briefly this summer, but they are coming to stay here for some days 2th og january, We are really looking forward to get to know him.

Ønsker dere alle et strikkelig godt nytt år. I wish all og you a Happy new year
Det nye året skal brukes til strikk og hygge, det er mitt forsett. Har dere noen?  Her er noen av mine strikkerier i 2018,  regner ikke med at produksjonen blir mindre i 2019. :)
The new year will be filled with knitting and joy. That is a promise. Here is a picture of some of mine knitted prosjects this year, hopefully I will make at least as much in 2019 .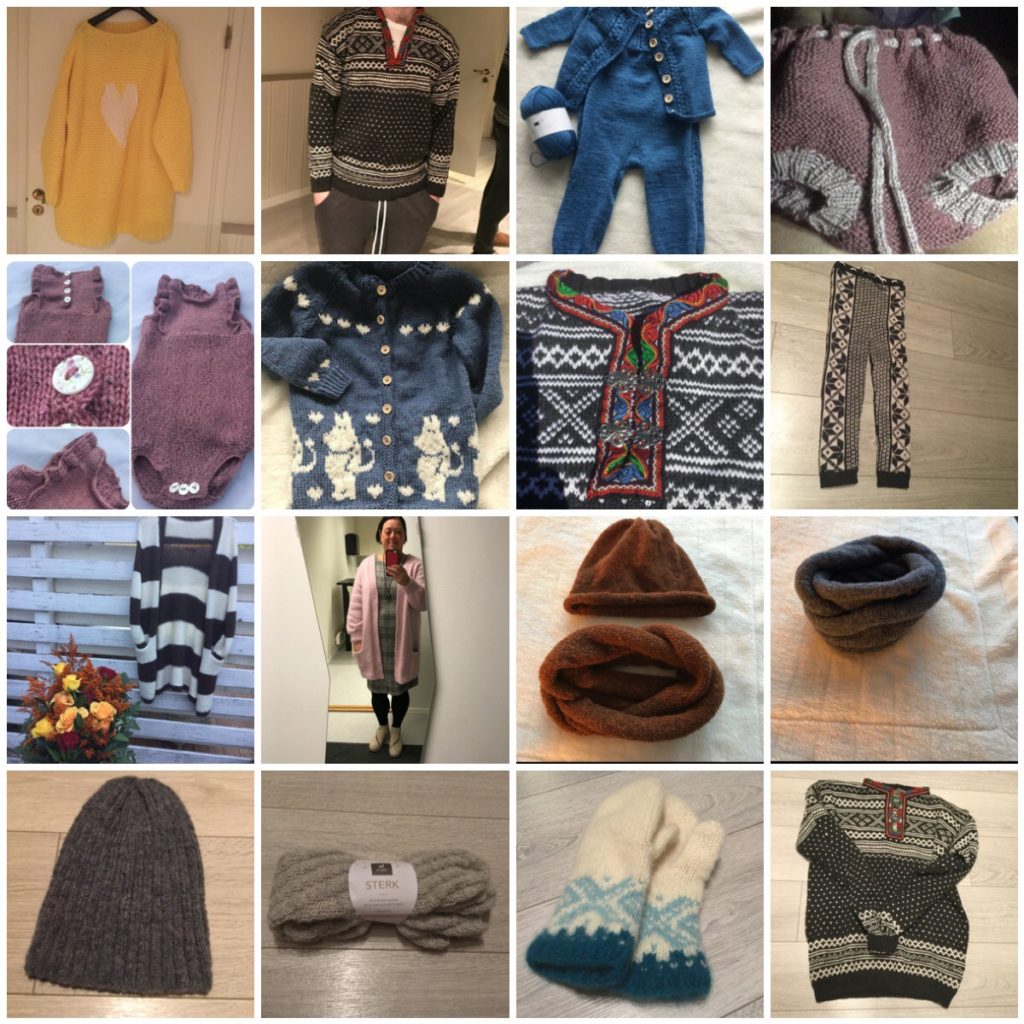 Annonser
---