Arkiv for: januar 4th, 2019


Hei, jeg strikker meg inn i det nye året med masse nye tanker om nye prosjekter i hodet. For tiden strikker jeg mest på ID Cardiganen med garnet som jeg var så heldig å få til sendt av http://ritohobby.no , Drops Sky. Da jeg strikket denne jakken sist, valgte jeg å strikke ermene først før jeg strikket ferdig bolen, for å være helt sikker på at jeg skulle få nok garn.
Hi, I started the new year with my knittings from before christmas and a lot of thoughts about new projects to make in the new year. So, at the moment I am knitting on my ID Cardigan with the yarn I was so lucky to recieve from
https://ritohobby.no/6-garn , Drops Sky. When I knitted this jacket last time, I finished the armes before I knitted the body, just to be sure that I had enough yarn.
Denne gangen vil jeg ikke gå tom for garn, siden jeg før jul bestilte noen nøster av akkurat dette garnet. De skulle brukes til julepresanger, og som vanlig bestilte jeg litt flere enn jeg trengte. Da jeg mottok garnet fra
https://ritohobby.no/6-garn viste det seg at det var samme innfarging på alle nøstene. Litt flaks skal man jo ha.
Før jul bestilte jeg meg en ny strikkebok, «Kofter» av Kristin Wiola Ødegård. Boken er full av fine kofter og gensere, spørs om jeg ikke må strikke noe fra denne boken ja. Men først skal ID cardiganen og Cortinajakkene til Knut og meg strikkes.
This time I am sure that I have enough yarn. I ordered this same yarn a while ago, for making some christmaspresents. And I ordered a little bit more than I actually needed, as always. Happy for me did this «old» yarn and the yarn I got from
https://ritohobby.no/6-garn the same number. About a week before Christmas I bought me a new book about knitting, «Kofter». This is written by Kristin Wiola Ødegård – a norwegian knitter and designer. I think I just have to knit something from this book. But first I need to finish ID cardigan and Cortinajackets for my husband and me.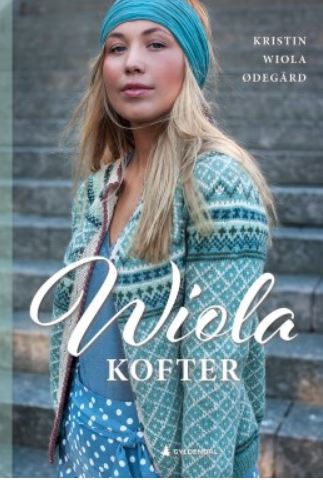 På onsdag kom Kristine og Martin til oss. Endelig fikk vi hilst ordentlig på Kristine sin kjæreste. Setesdalsgenseren ble overlevert og veldig godt mottatt, så nå har vi «alle» det vi hos oss kaller familiegenseren. Etter å strikket noen av disse nå, blir det nok en stund til jeg skal strikke en slik igjen.
Wedensday Kristine and Martin arrived at us on Greverud. Finally we got to meet Kristines boyfriend. Setesdalssweater was delivered and he really loved it, so we have all now what we are calling the familiy sweater. After knitting some of these, I think I will wait a while before I knit one more.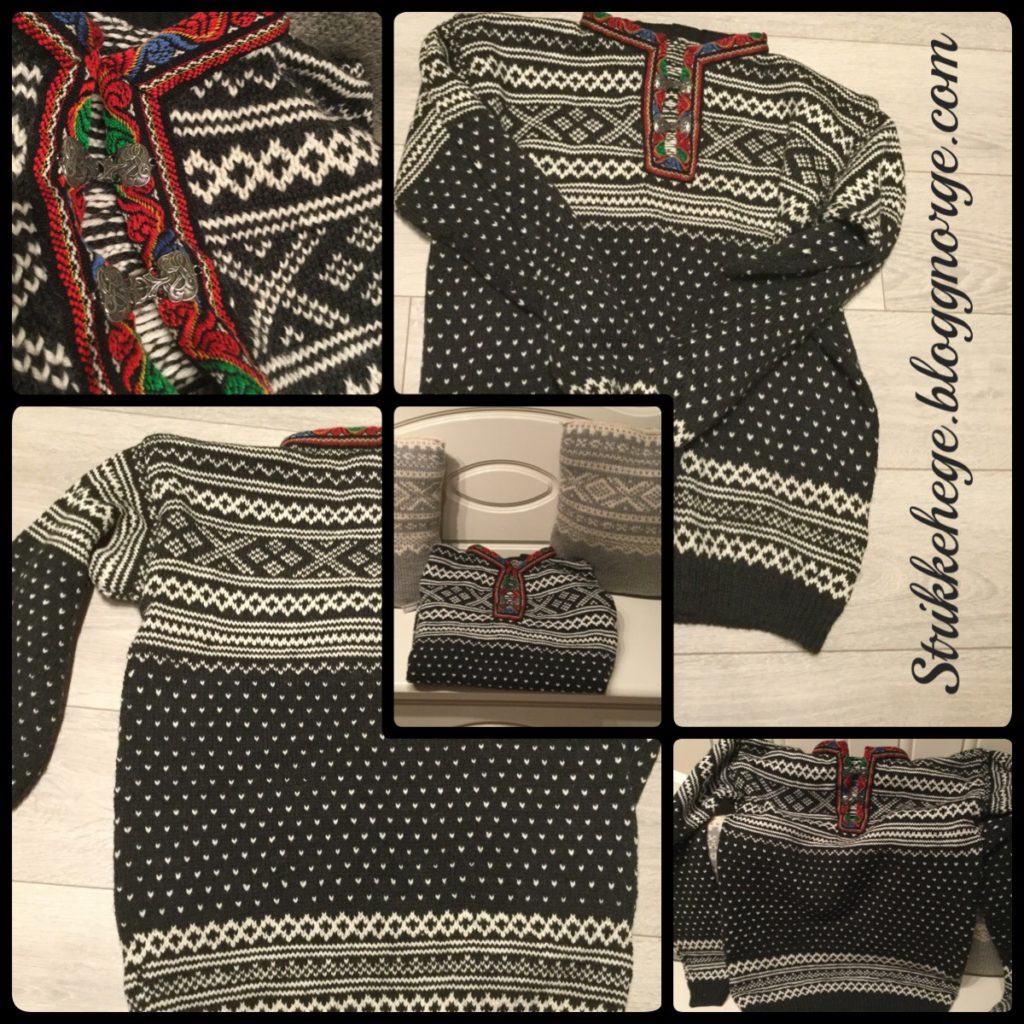 I dag er det fredag og vi får besøk. Olof , Anita , svigermor og svigerfar kommer. Kristine har ikke sett Olof siden 31.12.2015, så jeg vet at det blir stas. I tillegg får jo Martin møte litt av «slekta», det blir sikkert koselig. Ønsker dere alle en fin helg. Nyt den med eller uten strikketøy.
To day it is friday and we are going to enjoy the company of Olof , Anita, my mother in law and my father in law. Kristin hasen`t seen Olof since 31.12.2015, so we are really looking forward to it. Martin will meet some of our familiy, hope they all are going to have a good time. Wish you all a nice weekend. Enjoy it, with or without kitting.
Annonser
---