Happy knitting
Hello !
I have deicided to write one post in english. Just to see if I have any readers who is following my blog, and do not understand norwegian . For those who dosen`t know me, I am 52 years old , have been blogging since 2014 mostly about knitting. I have been knitting since I was about 6-7 years old. I am married to Knut, my husband since 1992 and the love of my life since 1985. I have two grown up children, Petter 26 years old and Kristine 24 years old. Both has moved and living their own life.
The summer is over in Norway for this year, and the autumn has arrived. This summer we had our vacation in Norway, at our cabin i Holmestrand, this  due to the resteictions the pandamic Covid-19. We had such a good time, nice and sunny weather.
The autumn in this part of Norway is usually filled with clouds, rain and  beautiful  colours at the leeves on the trees. Inspired by these colours I have knitted me a sweater . The yarn is from Cewec and it is merino from Yak. I think  maybe  this is the lightest and most soft yarn I have knitted in ever.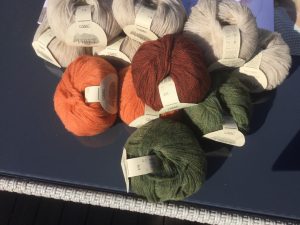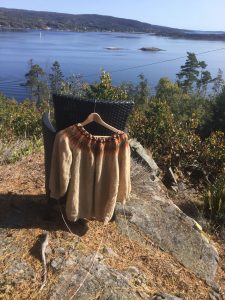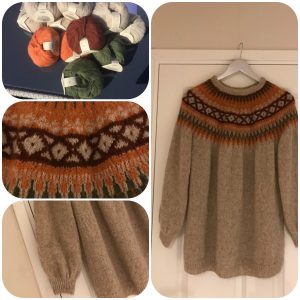 Earlier this summer I knitted a sweater in typical norwegian pattern. It is called Marius, and has been popular since it was designer in 1954. I had Marius sweater when I was a child, mye children had it. This sweater was a gift to a friend to her birthday .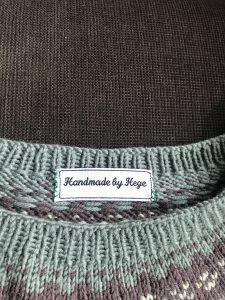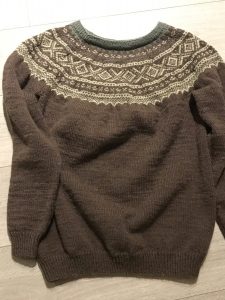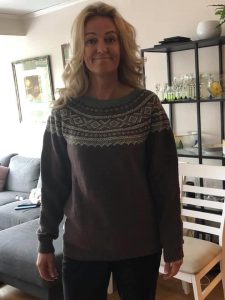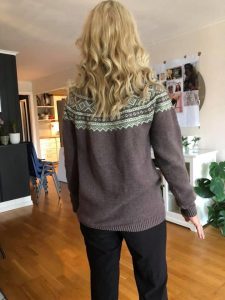 Happy weekend to you all. If you want me to write more in english please  comment this post. 
Annonser
---
Kommentarer