Arkiv for: september 29th, 2020
Hi again.
Since last post I have (finally) finished this sweater.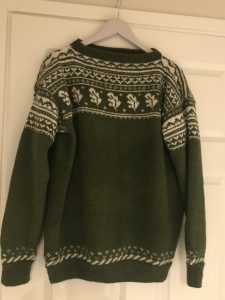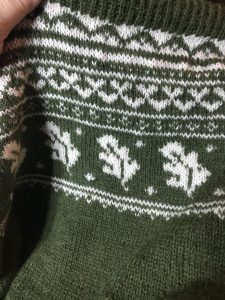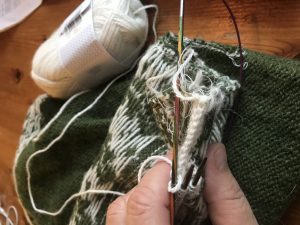 I think the assembly is a(is this the correct word to use?) lot of work. This sweater was knitted this summer, but this weekend I got med to finish it. The sweater is called «Holmestrand – sweater» and it is for Knut, my husband. It is knitted in thin alpaca from Sandnes yarn, needle size  2,5 and 3.  My husand is very satisfied, the sweater is warm and thin. 
So, what to knit now? Don`t worry, I have planned a lot of projects. Some  christmasgifts and some for other occatinos. What abut you? Are you gonna knit some christmasgifts?
I have also a long term project going on, this is going to ba a jacket or «kofte» in norwegian. Kofte is a traditional knitted jacket with pattern. We have a lot of it in Norway, many of them organating from different parts of Norway.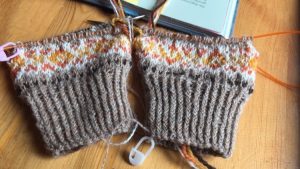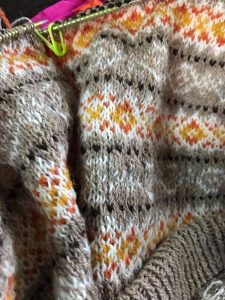 I have knitted several «kofter» before, can`t get enough of them. This one is called «runddans» designed by Kristin Wiola Ødegård. You can find many og her designes in english her :
https://www.ravelry.com/designers/kristin-wiola-degard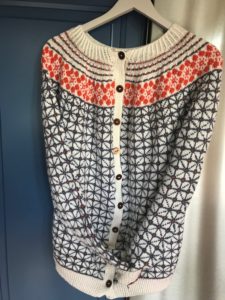 This is another og her designs knitted by me. I hope you are all doing well. Feel fra to leave a comment, I answere you all :) Happy tuesday ! 
Annonser
---