Arkiv for: januar 23rd, 2021
Hi and happy saturday!
Thanks to all my readers I am now no 1 at the blogglist. So happy that you are one of my readers. Thank you!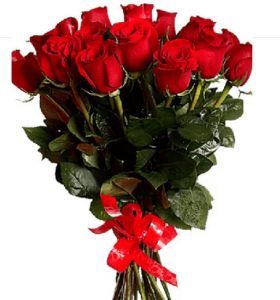 Here in Nordre Follo in Norway the shops closed yesterday because of the mutaded covid virus. Because of that I have to stay home and I have to work at homeoffice from monday. Hopefully the closedown will not be to long, fortunally I have my knitting. Before christmas I knitted several Mariussweaters. Petter, Kristine, (my children), Thomas (my nephew) and my father in law, got one each.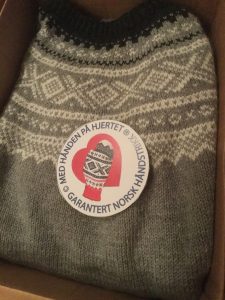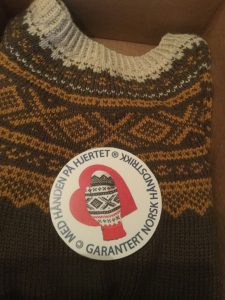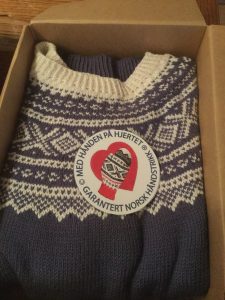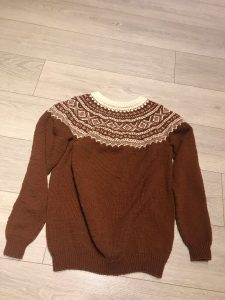 I have also knitted 2 small Mariussweaters and a hoodie to my best friends grandchildren.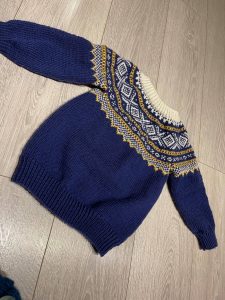 At the time I am knitting one more, this time it is for my husband.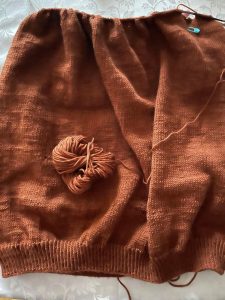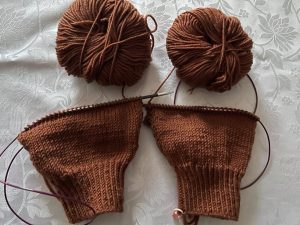 I have just putted the sleeves at the body and started with the pattern. I really like patternknitting. 
I have to start thinking about what to knit next, I have several thoughts about that and will write about it next time. I wish you happy knittingweekend, stay safe <3
Annonser
---