Mønsterstrikk – knitting pattern
Heisann, lite innlegg fra meg i starten av uken. Er i gang med mønster på Cortinajakken, og det er nå det er skikkelig moro! Jeg bare digger å strikke mønster, da ser man progresjonen så godt. Som jeg sikkert har fortalt før, begynner jeg å tenke på neste prosjekt ganske tidlig etter at jeg har startet på noe nytt, og jeg er og har vært «der» en liten stund nå. Hva som blir neste nye prosjekt er fortsatt litt usikkert, kanskje det bli Cortina jakke til meg?  God kveld fra meg på tirsdagskvelden!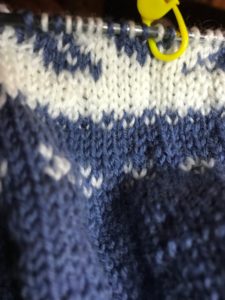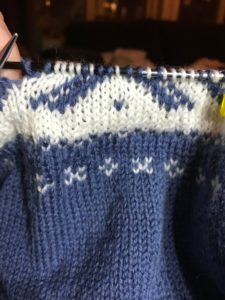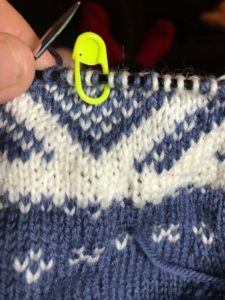 Hi, a new post from me in the start of the week. I have started with the pattern, and this is really fun ! I just love to knit pattern, it is so easy to see the knitting grow. Like I have written before I start to think about my next project rather early after started a new project. So like always I have been thinking about it for a while. I have not decided yet, maybe my Cortina- jacket? Good night  from me to you. 
Annonser
---