Some of my projects 2020…
Hello and happy saturday. Since I know that I have readers who doesn`t understand norwegian I have decided to write more posts in english.
My plans for this weekend it actually nothing else than knitting, baking bread and relaxing.  I have just been out shopping some food and stuff, so now I can relax.
In this post I want to show you what I have been knitting earlier this year. 2020 started with finishing this jacket. It is knitted in Alpaca and is thin, warm and soft. The pattern is called Nancy.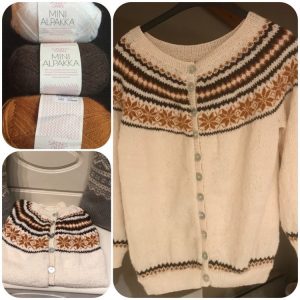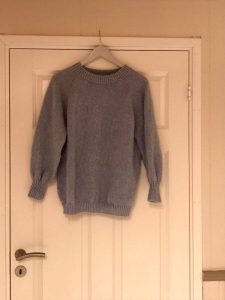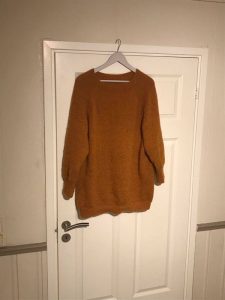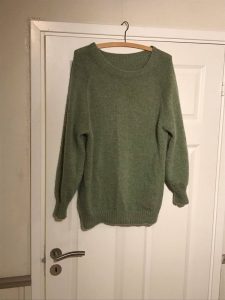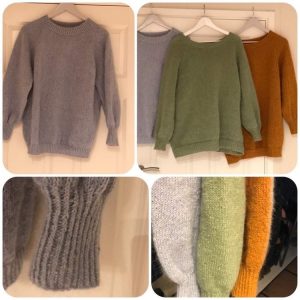 This sweater is on of my favourite design. «No frills sweater» It is knitted top to bottom wich makes it possible to try while you knit it. I have knitted this i different yarns, the green and ligh blue is knitted in Supersoft from Holst Dk. and one thread Kid silk mohair from Drops. The last on is knitted in minialpaca from Sandnes Yarn and one thread thin silk mohair also from Sandnes Yarn. Here is the pattern from this designer. 
I have also knitted for baby and a two years old girl. My friend asked me if I could knit for her to give to her grandchildren.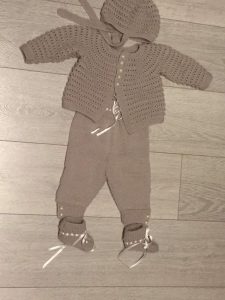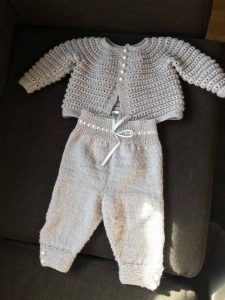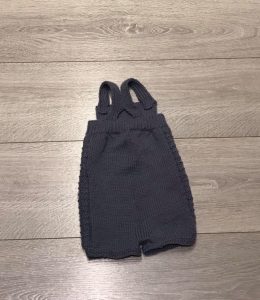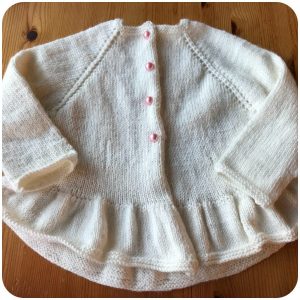 This sweater is knitted i fat faerytale and needle no 7 . Little surprise to my dauhter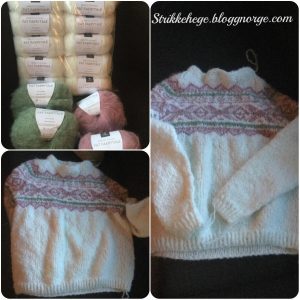 The last item I am showing you today is a traditional sweater called «Setesdalsgenser»  Setesdal is a place in southern of Norway. I have knitted many og this sweater, about 7 ! Wish you all happy saturday and weekend. Feel free to comment this post, I will answere everyone.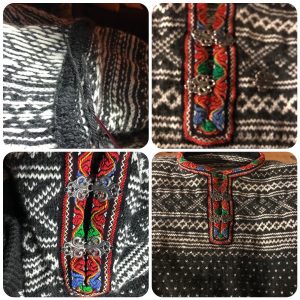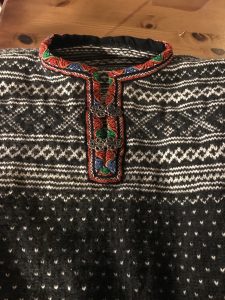 Annonser
---