Happy saturday – happy knitting
Happy saturday. 
Hope you all have a nice weekend. With a lot to do at work, I really appreciate the weekends. Since last time I actually have ordered some new yarn. Norway introduce a new rule regarding shopping from other contries  from 1th of april 2020. We then have to pay 25 % tax for everything we by abroad on internett. In that case , yarn from other contries will be very expensive. 
We have a lot of nice yarn here in Norway, but it is quite expensive. So I have started shopping, just to be sure I have enough yarn before the deadline. 
I have found a danish webshop with some really nice yarn, so last week I ordered some :)
My plan is to combine this yarn with Silk mohair and knit a sweater from Petit Knit.
I am so looking forward to knit with  this yarn. And I am planning to bye som more. 
At the time I am knitting on a Ingen Dikkedarier sweater and just started with the second arm. The pattern is so nice .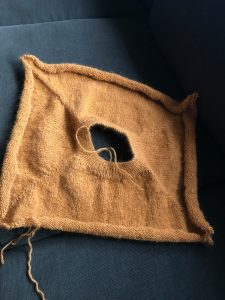 I hope you all are doing well and wish you all a happy saturday. 
Annonser
---