Arkiv for: april, 2018
Hi, hopefully you all have a nice saturday. I have been ill for the to last weeks, just the flu, but I am starting getting better. Some days I haven't even managed to knit, and that says a lot.
I am know knitting (still) at the Setesdalsweater, and yesterday I started with the arms. I am knitting it to a good friend. Magic loop is the technique I use, are there others who use that? The benefits og using that technique is that I knit both arms at the same time.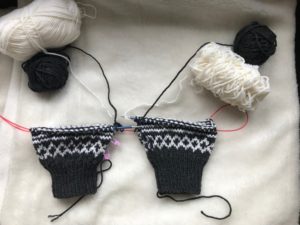 And the arms will look alike. The drawback is that quickly there is being a mess in the yarn. Especially when I knit with more than one color. The body og the sweater is finished so it is not a lot left.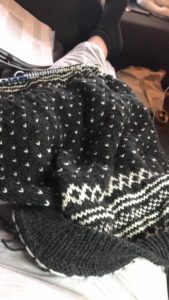 .
I knitted the same sweater some weeks ago and this was the result.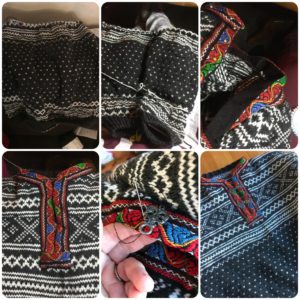 But I have not only one project, I must have several all the time. Is it like that for you as well?
So I am knitting babystuff, and I can´t reveal what yet. Since I want it to be a surprise . But what I can reveal is that I have finished one of the projects and have started with a new one.
In addition to this I also knit a long jacket for my self. It is a summer jacket and I hope to finish it this spring .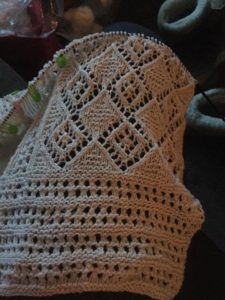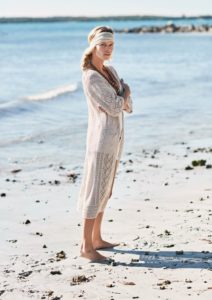 I have about 5 cm left before the arms, so I think it is possible.
Please tell med about your projects, I will love to hear. Here in Norway, close to Oslo where I live it is still snow. Hopefully the winter is over and spring is coming. Looking forward to use shoes instead of boots and wearing less clothes.
Wishing you all a happy knitting weekend.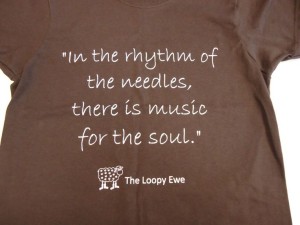 Annonser
---